Because our goal is clear and simple: combine and develop talent to create an experience made up of surprising moments through a
fresh style of entertainment which enables us to offer new and engaging activities, games and happenings year by year.
Because we pursue the satisfaction of guests and clients through a constant effort towards
guaranteeing extreme reliability of our staff, innovation and creativity in the programs, up-to-date technical equipments and a standard of service that remains constant over the years.
Because we establish transparent relationships with our collaborators, based on human closeness and willingness: we believe these are the fundamental principles of every collaborative relationship.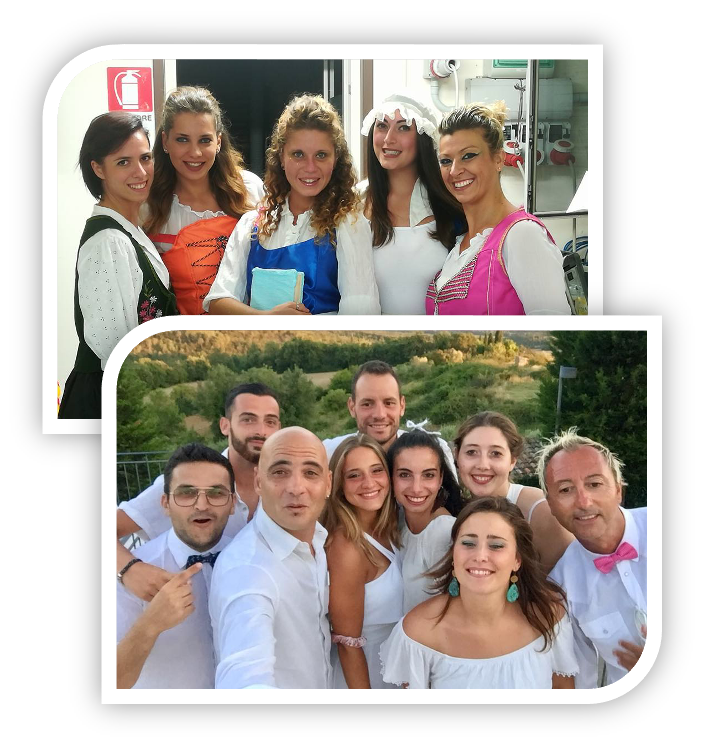 When you feel dull,
rekindle the desire
to smile!
"

Every summer I look forward to the moment of departure because every year I experience different emotions and the guys on my staff give me unforgettable moments

! "