Our daily program
We want to suggest a moderate approach to the guest who is involved in a discreet way and allows everyone the opportunity to participate or not. Modern animation is also increasingly social and based on original and engaging events: for this reason, our proposals include weekly events such as Color Party and Foam Party. The foam party is a hilarious event that involves a powerful and voluminous burst of foam. The cannon hits all participants with a thick blanket made of completely non-toxic, hypoallergenic and environmentally friendly foam. The Color Party is instead an event that focuses on the color given by Holi paint, non-toxic and safe colored talcum powder. The Holi colors thrown in the air by the participants create crazy effects! And also new social late shows such as the Horror Night or the Escape Room. We never stop, because innovation and experimentation are the reasons for our success.
Fitness
Activities fitted to guests' needs: soft gym, zumba, aqua gym and yoga on the beach; In the fitness area, intensive activities such as spinning, step or fitboxing.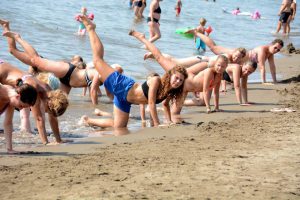 Sport
Tournaments organized with care and passion by well trained animators and tennis, archery, football school courses as in a sports club.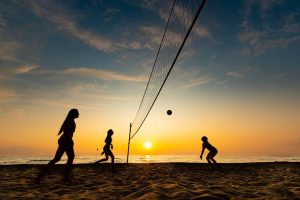 Water Sports
Nautical bases run by experienced instructors who know how to offer courses with attention to detail and suitable for different levels of experience.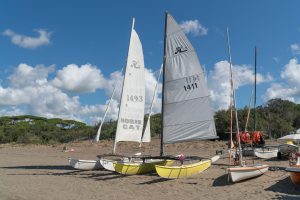 Social Events
The big news is the impact of social media on everyone's life, including tourism: that's why we've launched a number of special activities.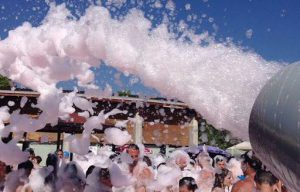 Contact
An animation that knows how to propose lively moments of aggregation, guided by animators ready to smile, without neglecting the purely playful aspect.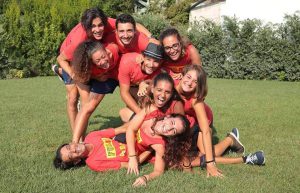 Happening
Always new characters; exciting games and activities every year. Special costumes and materials. Original music and jingles. Attractions.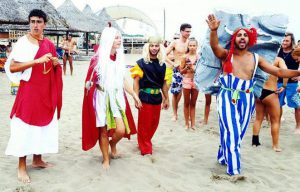 The daily program depends on the role and each village has a few differences depending on the habits, but in general: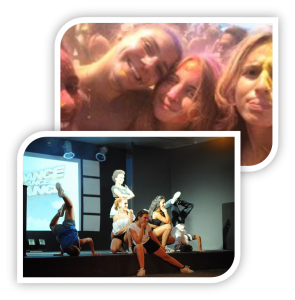 09:00 – 09:30 staff meeting
10:00 am – 1:00 pm morning entertainment program
01:00 pm – 04:00 pm Lunch, repetitions and relaxation
04:00 p.m. – 07:00 p.m. entertainment program
07:00 pm – 09:30 pm dinner and relaxation
09:30 pm – 10:00 pm baby dance
10:00 pm – 11:00 pm show
11:00 pm – 00:00 guest contact or dance evenings