What a Show!
Every year we offer a varied and surprising evening program because the show has always been the culmination of an intense day of vacation. Musicals, cabaret, musical comedies, guest nights, game nights, variety are just some of the proposals for a pleasant and fun evening. Costumes, sets, sound and lights, smiles and laughter: unforgettable evenings, conducted with taste and measure.
Two weekly musicals, one of which involves the participation of children in a musical family. We can offer programming that takes into account the dynamics that come from the experience in structures with both Italian and international customers.
In 2012 we created the "creative committee", a group of young people, who every winter participate in the creation of new programs and new shows: to date our company repertoire consists of 48 musicals, 19 varieties and 27 game shows and every year is enriched.
The taste for novelty has pushed us in recent years to produce completely original shows from lyrics to music.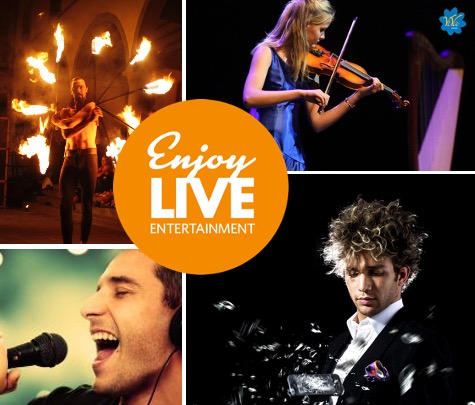 Performers
To further enrich your evening program we can also provide for the inclusion in the schedule of artists outside the staff with different technical specialties: fire artists, magicians and magicians, comedians, singers and musicians, skaters and fantasists who alternate during the season for to be able to offer the public always new and captivating artistic performances.
These are PROFESSIONAL ARTISTS of the highest level: dancers, singers, performers, acrobats, stand-up comedians, musicians who will be able to integrate homogeneously in the evening schedule of each structure.